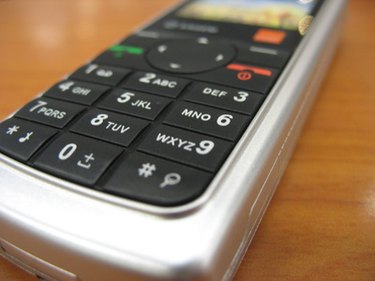 Today's busy and active lifestyles have people on the go and constantly communicating. Like most people, you probably find accessing your voicemail regularly an absolute necessity. If you are an AT&T customer, you have several ways to retrieve your messages. Because AT&T's landline telecommunications operate under a different division than AT&T Wireless, you will find that voicemail access for the two kinds of phone services is different.
Landline Voicemail
Step 1
Call your own phone number and wait until the voicemail system answers. Once you hear the outgoing recording, dial *. A voice prompt will ask you for your passcode. Enter the passcode followed by the # key, then follow the prompts to check your voicemail.
Step 2
Dial 1-888-288-8893. If you are calling from your own phone, the system will immediately ask you for your passcode. If you are calling from another line, the voicemail system will ask for your 10-digit phone number before it prompts you for the passcode. Either way, once you have successfully logged in, use the voice prompts to check and manage your voicemail.
Step 3
Select "7" from the main menu of your voicemail if you want to exit one AT&T voicemail box so that you can enter another without redialing. The system will then prompt you for the 10-digit number of the next voicemail you want to access and will proceed to ask you for the corresponding passcode.
Wireless Voicemail
Step 1
Press the voicemail key on your AT&T Wireless mobile phone. This will connect you directly to the voicemail system, which will identify your wireless number automatically.
Step 2
Enter your passcode, if prompted. Otherwise, it will take you directly to your voicemail. On iPhones, touching the message itself will create a playback of the individual voicemail you select.
Step 3
Alternatively, call your mobile phone number from any phone and wait until the voicemail system picks up. Press * and then when prompted, enter your wireless phone number. The system will then ask for your passcode before allowing you to access the main menu.