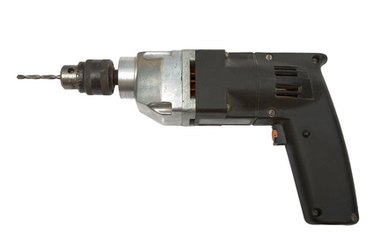 Batteries contain harmful chemicals like mercury and cadmium that if ingested could be fatal. Also, if the chemicals leak from the batteries into the ground water, it harms our ecosystem. Many communities don't offer a special place to recycle your batteries. Organizations like Call2Recyle have created partnerships and programs to facilitate battery recycling. These organizations have partnered with Home Depot to offer a free, convenient and easy way to recycle your batteries.
Step 1
Visit Home Depot's website. Click on the "Your Local Store" link at the top of the page. Enter in your zip code and/or address to get a list of the Home Depot that is closest to you.
Step 2
Call the Home Depot. The number will be listed along with the address of the store.
Step 3
Ask if you can bring in your old batteries for recycling at that location. Make sure you ask what types of batteries your Home Depot will recycle. Not all Home Depots recycle the same kinds of batteries.
Step 4
Bring your batteries to your Home Depot. If you cannot find the battery recycle drop box in the store, ask an employee to direct you do it. Drop your batteries in the box. The Home Depot will empty out the box and send the batteries to a battery recycling facility.