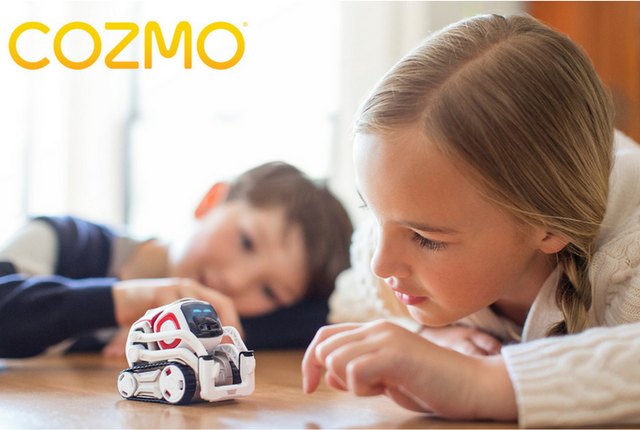 Toys have certainly come a long way since the likes of Teddy Ruxpin, Lite Bright, and the Sony Watchman. Kids these days play with some seriously high tech gadgets, and they continue to get more and more technologically advanced.
If you're on the lookout for hands-on gaming gifts for kids who know their way around technology way better than you do (and if you have a good chunk of change to spend), check out these two smart toys they'll be sure to love.
Cozmo
Cozmo is little robot that learns and evolves the more time that's spent with it. Think a real life version of Wall-E. It works with any compatible iOS or Android device, and it comes with its own coding SDK for kids who want to teach it some new tricks. And, by the way, it's a fun toy for adults too!
Here's what it can do:
Recommended for ages 8 and up. Buy it here for $180.
Anki OVERDRIVE: Fast and Furious Edition
Build multi-configuration race tracks and race two self-aware AI-powered race cars with Anki OVERDRIVE. But not just any race cars—extra cools ones from Fast and Furious. The vehicles are controlled via the app on a smartphone or tablet. Whatever track is built, the cars will learn it. Users can race against characters from the movie or their friends. And the better they play, the better the cars learn to perform.
Recommended for ages 8 and up. Buy it here for $170.