Matana is a subscription box service that'll connect you to Israel's culture through various products made by Israeli artisans and small businesses. Created by Emily Berg, a Toronto-native who moved to Tel Aviv in 2012, their mission is "to support Israeli small businesses while giving our customers an opportunity to bring Israel into their homes each month."
Each box is packed full of gifts from local vendors, highlighting the unique flavors and textures of Israel. An array of products are included, like locally foraged teas that are packaged by adults with special needs; handmade baskets, which are woven by African refugee women; olive oil, created by Jewish and Arab women working together; salt from the dead sea; handcrafted candles; and produce from an organic farm.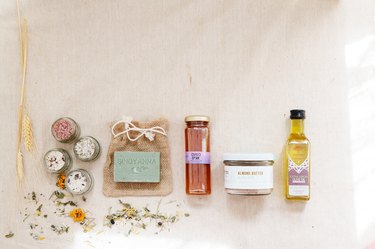 Matana, which means gift in Hebrew, also includes a postcard detailing the chosen vendor's story for that month.
Sign up here for one month at $40, three months at $118, six months at $236, or 12 months at $436.