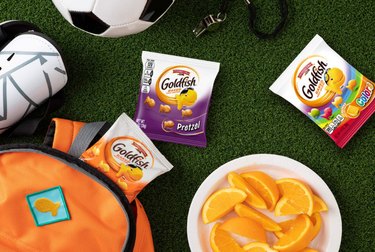 If you need some help coming up with new snack ideas for your family (or even just for yourself), Amazon is a good place to look. Amazon's grocery department sells soooo many snacks, it can be overwhelming if you're just browsing around. To narrow things down, the online retail giant has a running best sellers list that shows you the current most popular items.
We gathered Amazon's top 10 best selling snacks right here. From protein bars to chips to apple sauce pouches to chocolate almonds, there are plenty of options to help you get your snack on.
Amazon's Best Selling Snacks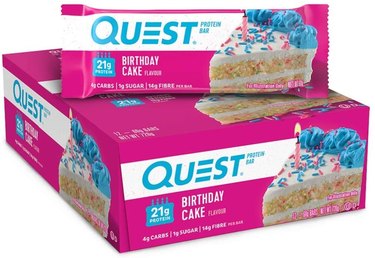 You can't go wrong with birthday cake flavored anything. Unless you don't like birthday cake, which seems impossible, but forgivable.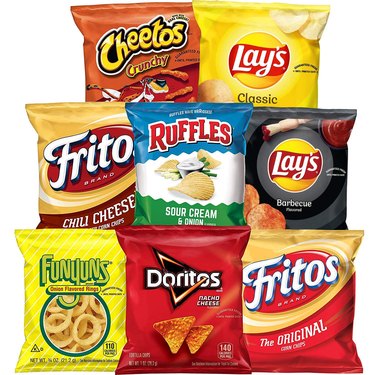 Forty mini bags of chips will get your kids through at least one week of school. Maybe two, but probably not.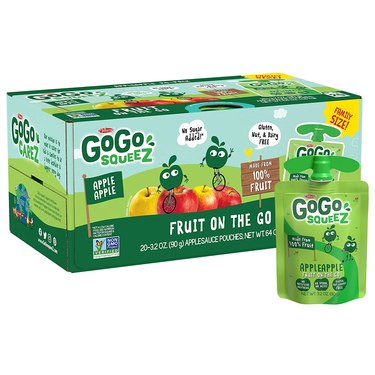 Unsweetened apple sauce pouches are the perfect on-the-go snack for the little ones. Unless they squeeze them all over their bodies, then they're less than perfect.
A cheddar, colors, and pretzel variety pack where the individual bags costs about 33 cents. That's a pretty good deal.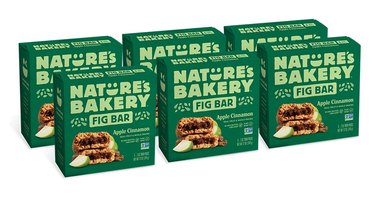 Six boxes with six twin packs in each box so your kids won't fight over them. Just kidding, they'll still fight.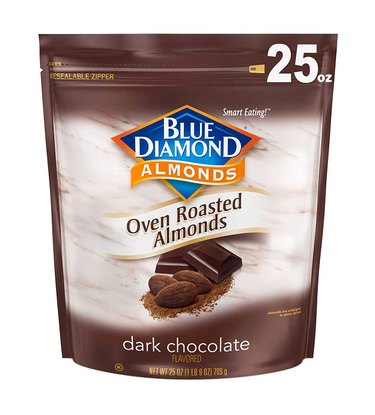 You can't be mad about dark chocolate almonds. Also available are lightly salted, smokehouse, whole natural, habanero BBQ, salt n' vinegar, and wasabi and soy sauce almonds.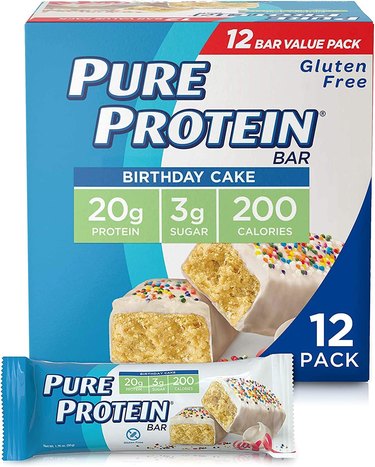 Choose from seven flavors, including the best-selling birthday cake. See? People ​love​ birthday cake.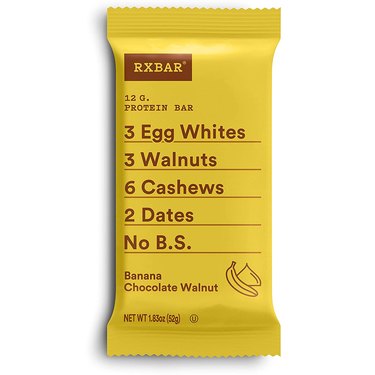 A high protein, wholesome snack that'll fill you up (at least a little bit) and taste good.
The most classic after school/during school snack. This variety pack of Chewy granola bars (which are actually delightfully chewy) comes with chocolate chip, peanut butter chocolate chip, and oatmeal raisin.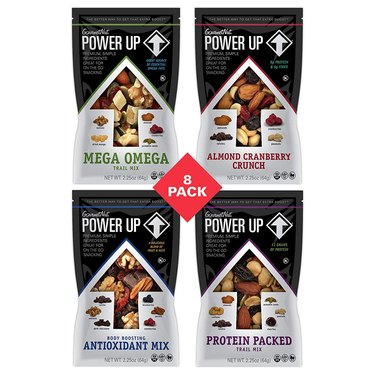 On-the-go sized bags of Mega Omega, Antioxidant, Protein Packed, and Almond Cranberry Crunch Power Up Trail Mix.