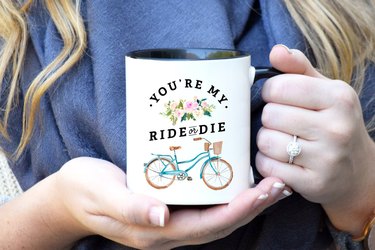 Galentine's Day began as a celebration of Leslie Knope's lady friends on the TV show ​Parks and Recreation​, and it has since turned into a full blown holiday. The big day occurs annually on Feb. 13—Valentine's Day eve. The purpose is to acknowledge, honor, and celebrate the platonic love between female friends.
Leslie Knope explained it perfectly: "Every February 13, my lady friends and I leave our husbands and our boyfriends at home, and we just come and kick it, breakfast-style. Ladies celebrating ladies. It's like Lilith Fair, minus the angst. Plus frittatas."
Since getting together for frittatas can't happen this year, sending a thoughtful gift that truly shows your BFF how much you love her and firmly believe in her awesomeness is the next best thing. We rounded up Etsy's best Galentine's Day gifts for your lady friends, because DIY gifts are way better when someone else does the DIY-ing.
Be My Galentine Candle - $24+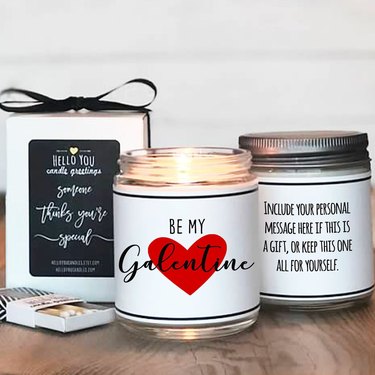 Nothing says "Be My Galentine" like a soy candle that literally says "Be My Galentine."
For the friend who really just doesn't give a fuck, this pillow is fun and cute, but also confusing enough so little kids and elderly people will have no idea what it means.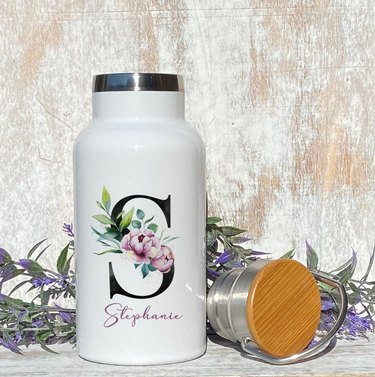 A customized bamboo lid stainless steel water bottle you can personalize with your friend's initial and name. The ImpactDesignCoStore also has several other designs you can customize on different water bottle and mug options.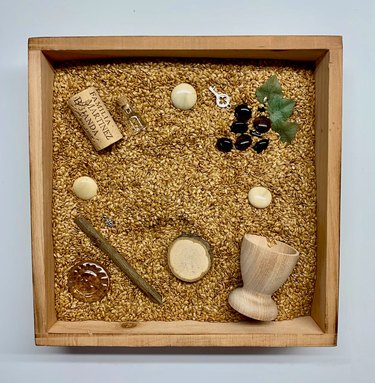 Sensory boxes aren't just for kids—they're also for grown ups who could use a brain break. This one is packed full of flaxseed to engage the senses, as well as wine-themed charms and tools to promote relaxation.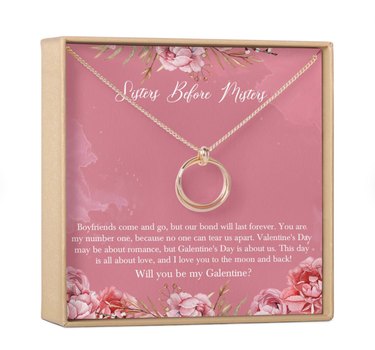 A special Galentine's Day necklace with two links that's cute all year long. Choose from a gold, silver, or rose gold finish.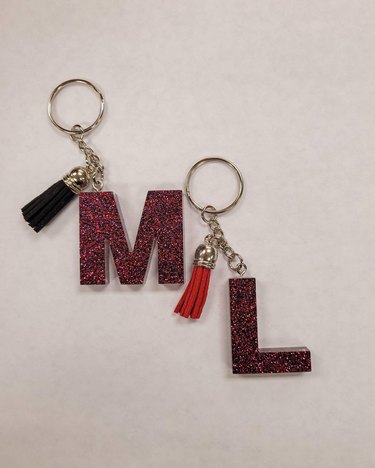 A fun little keychain with your friend's initial and a tassel. You can choose from several colors for the tassel.
Buying your BFF a friendship mug is a genius way to force them to think about you every morning (and every time they need a coffee or tea pick-me-up). Choose between an 11 oz or 15 oz mug and a white or black handle.
For the friend who's going through a breakup or just really hates Valentine's Day.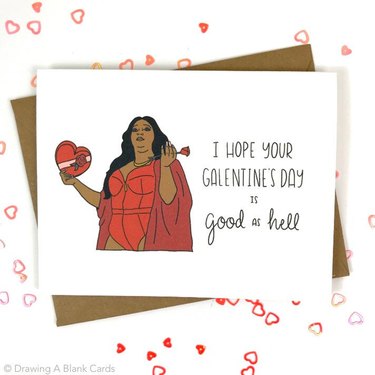 Leslie Knope is the president of Galentine's Day, and Lizzo is the queen.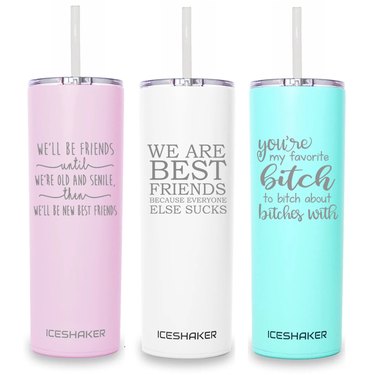 If "We are best friends because everyone else sucks" sums up your friendship, you should definitely get this tumbler. It's perfect for water, smoothies, or straight tequila, depending on the day.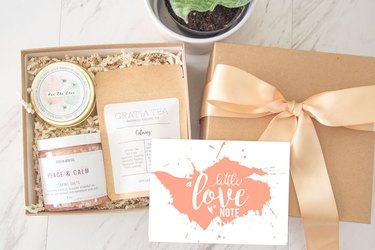 This sweet gift box includes handmade soaking salts, made with mineral rich Himalayan salts and lavender essential oil; "All the Love" soy candle; handmade calming loose leafed tea blend; and a personalized greeting card inside a kraft gift box.