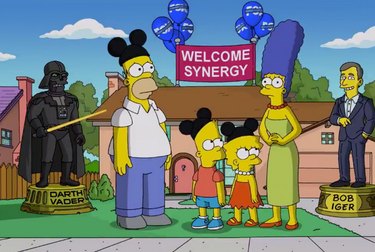 Every episode of The Simpsons will soon be available to stream on Disney+ when the new streaming service launches later this year.
As of right now, all 30 seasons of The Simpsons are available to stream on Simpsons World, a digital service made specifically for FX customers, as well as on Hulu, which Disney has significant control over. It's unclear if streaming of The Simpsons will continue on Hulu and Simpsons World, but chances are it'll end later this year when Disney+ debuts.
Along with The Simpsons, Disney+ will offer a pretty impressive lineup of more than 7,500 TV episodes and 500 movies, including The Sound of Music, The Princess Bride, and Malcolm in the Middle. Disney+ will also be premiering High School Musical: The Musical: The Series and Monsters at Work, which is based on Monsters, Inc.
Disney+ will cost $6.99 a month or $69.99 annually when it launches on November 12th.