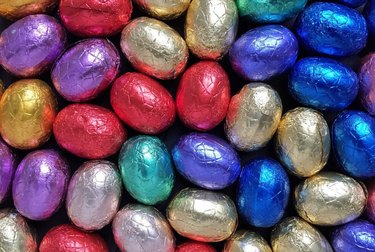 You're probably very capable of buying your own Easter candy, but chocolate always tastes better when it's free.
In celebration of Easter, Uber and its exclusive in-car vendor Cargo are offering riders free Reese's Peanut Butter eggs and Cadbury Creme eggs.
According to Mashable, you'll have to be in one of 11 major cities to receive the free candy, plus you'll have to actually find a driver who is participating. So, basically it's an Easter egg hunt.
These are the cities offering free chocolate eggs in Uber rides this week:
New York City
Chicago
Boston
Washington, D.C.
Baltimore
Minneapolis
Los Angeles
San Francisco
Atlanta
Miami
Dallas
You'll know when the free chocolate is available, because it'll be sitting in the center console. But supplies won't last forever (because chocolate), so if you do find some, consider it an Easter miracle.