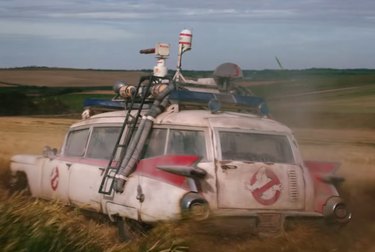 The something strange in the neighborhood, but this time the neighborhood is a small town in Oklahoma. The new Ghostbusters: Afterlife trailer dives into the story of a mom and her two kids who move to the small town after inheriting a farm.
The kids discover strange occurrences of ghostly situations which they need to figure out how to fend off. Lucky for them, they're the descendants of Egon Spangler, played by the late Harold Ramis in the original two films.
It's a direct sequel to the first two Ghostbuster films, so it's no surprise that the Ecto-1 ambulance makes a welcomed appearance. Another welcomed appearance is Paul Rudd as the kids' science teacher, because well, he's Paul Rudd. Bill Murray will be reprising his role his role as Peter Venkman, as well as Dan Aykroyd as Ray Stantz, Sigourney Weaver as Dana Barrett, Ernie Hudson as Winston Zeddemore, and Annie Potts as Janine Melnitz.
Ghostbusters: Afterlife will be released in the summer of 2020.