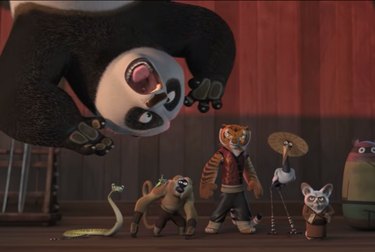 Daylight savings happens on March 8th, giving you plenty of extra time to watch all the goods coming to Amazon Prime Video next month.
There are several Original series, including the first season of Making the Cut with Heidi Klum and Tim Gunn. It's a fashion competition show that features a panel of five famous judges. Sound familiar? Yeah, it sounds pretty similar to Project Runway, but if you're a fan of that show, you'll likely be a fan of this show too. Plus, fans will be able to shop designers' looks each week on Amazon.
Some new documentaries are also coming, as well as some newer remakes, including Jay and Silent Bob and Pet Sematary.
March 1st
Danny Roane: First Time Director (2007)
Destiny Turns On The Radio (1995)
Going The Distance (2010)
Good Morning, Killer (2011)
Night Of The Living Dead (2007)
Night Of The Living Dead: Resurrection (2013)
Richard The Lionheart (2014)
Spinning Into Butter (2007)
Standing In The Shadows Of Motown (2002)
The Descent: Part 2 (2010)
Patrick Melrose: Season 1
March 6th
ZeroZeroZero: Season 1 *Amazon Original series
March 8th
March 11th
The Test: A New Era for Australia's Team: Season 1 *Amazon Original series
March 13th
Jay and Silent Bob Reboot (2019)
Agatha Christie's The Pale Horse: Season 1*Amazon Original series
Jessy & Nessy: Season 1A *Amazon Original series
March 19th
March 20th
Blow the Man Down (2020) *Amazon Original movie
March 21st
March 23rd
A Good Old Fashioned Orgy (2011)
March 27th
Making the Cut: Season 1 *Amazon Original series
March 30th