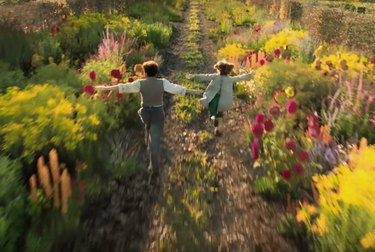 Sometimes reboots of classic movies don't work, and sometimes they really, really do. Based on the trailer, it looks like The Secret Garden might be a reboot that's just as good, if not better, than the original—or in this case, better than the 1993 fantasy drama film; the 1949 drama film; and the 1919 silent film, which are all based on the 1911 novel of the same name by Frances Hodgson Burnett.
The trailer for the 2020 reboot of The Secret Garden reveals a stunning world animated by CGI. From the producers of Harry Potter and Paddington, the new adaptation stars Dixie Egerickx, Colin Firth, Julie Walters, Edan Hayhurst, and Isis Davis.
The story follows Mary Lennox as she is sent to live with her uncle, Archibald Craven, after her parents suddenly die. The large country estate isn't welcoming or warm, so Mary explores the outdoors when she discovers a hidden, magical garden.
Here's the first official trailer:
The Secret Garden will hit theaters on April 17th.