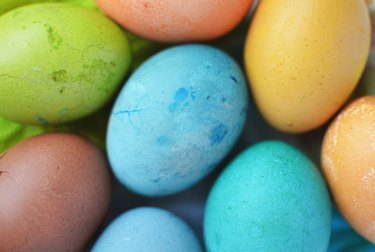 I hate to bring this up since most of us are self-isolating and haven't left the house in two weeks, aside from the occasional grocery store run. But Easter is coming up on April 12th, and since Amazon and other online retailers are taking longer than usual to get items delivered, you might want to start shopping now.
If you want to put together a basket for your toddler that includes educational toys and not just candy-filled plastic eggs and adorable stuffed animal bunnies, here are some ideas:
Calculator Cash Register
This Learning Resources calculator cash register is the perfect gift for little ones who are learning to count. It encourages imaginative play while allowing for lots of math practice. It comes with 73 pieces, some of which are pretty small, so it's not for kids under 3.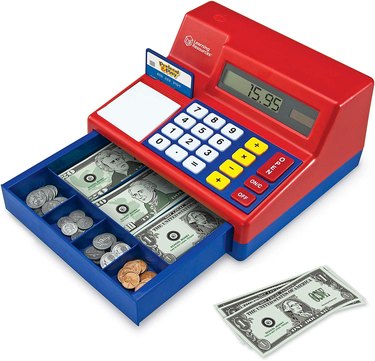 Ages 3+. Buy it here for $38.
Peekaboo Learning Farm—Counting, Matching and Sorting
The Peekaboo Learning Farm doesn't just fit nicely in an Easter basket, it also teaches basic skills like counting, color identification, sorting, and fine motor development.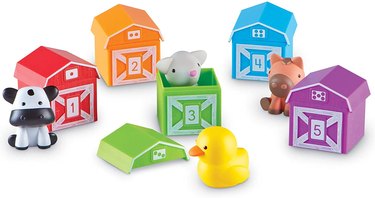 Ages 18 mos+. Buy it here for $17.
Coding Critters
Introduce your preschooler to early STEM concepts with this adorable interactive game. Coding Critters comes in three different play sets, each designed to help kids learn hands-on coding while building critical thinking and problem-solving skills. Kids can choose between two modes: Play and Code, where they can follow the storybook adventure or design their own coding challenges.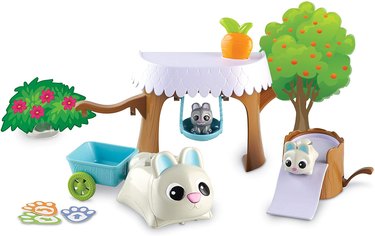 Ages 4+. Buy it here for $40.
Alphabet Soup
This Learning Resources play set promotes alphabet awareness, letter recognition, early phonics, and reading while building fine motor skills. Plus, it's super cute.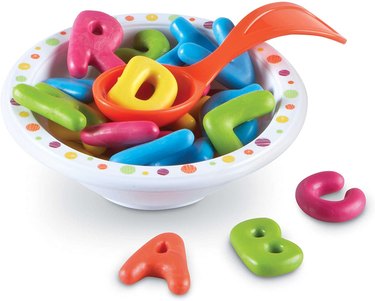 Ages 2+. Buy it here for $15.
Botany Experimental Greenhouse Kit
The Botany Experimental Greenhouse Kit from Thames & Kosmos teaches kids about plants and seeds through experiments.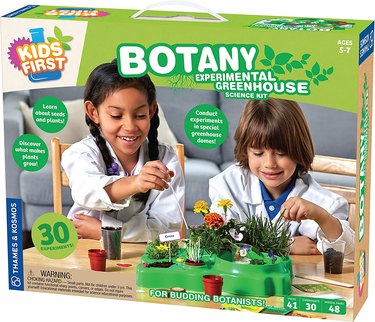 Ages 5-7. Buy it here for $17.