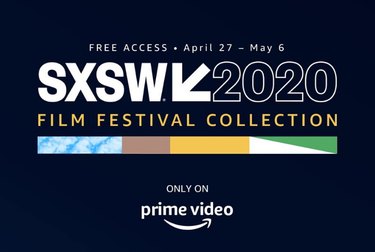 Since the 2020 SWSW Film Festival in Austin is canceled due to the COVID-19 health crisis, organizers and filmmakers are bringing 39 of the festival films to Amazon Prime Video.
Prime Video presents the SXSW 2020 Film Festival Collection will be available to anyone with a free Amazon account (doesn't even need to be Prime) on April 27th.
Every filmmaker who had their film accepted at SXSW was given the opportunity to have their film play in the online film festival, which is a new and unusual way of getting films in front of a large audience. This way of presenting a film doesn't work for every filmmaker, but for those who chose to go this route, the wide release could be really beneficial. After all, the general public (in this case, Amazon subscribers) have never been given the opportunity to view SXSW films as they premiere.
"SXSW has always championed creators forging their own paths to success, often with just the right mix of passion, vision and radical experimentation to make their dreams happen," said Janet Pierson, Director of Film, SXSW. "There is no one-size-fits-all, especially in these uncertain times, and we knew this opportunity would be of interest to those filmmakers who wanted to be in front of a large audience now. We believe people will be captivated by this selection of intriguing work that would have been shown at our 2020 event."
In addition to the films, there will also be online panels and Q&As with the filmmakers. You can see the full list of films here. Prime Video Presents the SXSW 2020 Film Festival Collection will launch on April 27th.