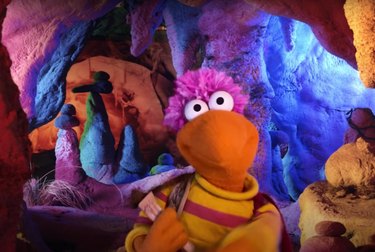 If you're reading this, it's probably safe to assume that you were a kid in the '80s who watched Jim Henson's Fraggle Rock. Somehow, a bunch of muppets living in magical caves while dancing their cares away and letting the music play made so much sense.
The original show aired from 1983 to 1987, and now Gobo, Monkey, Red, Wembley, and Boober are back in Fraggle Rock: Rock On!
The reboot consists of six 3-5 minute segments that stream on Apple TV+, and there's no subscription required.
Since the episodes were created during the pandemic, they were all shot on iPhone 11s from the homes of the production crew and artists. The first episode shows the characters practicing social distancing and using their own cave-y form of Zoom.
You can watch all the episodes now on Apple TV+ for free.