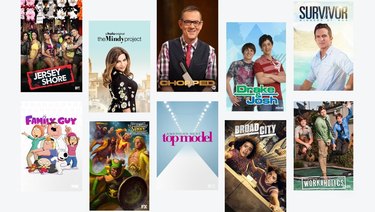 Hulu is doing college students a solid by offering a special discounted plan at only $1.99 a month. The plan is good for as long as the student is enrolled in college classes.
Hulu's ad-supported plan regularly costs $5.99 a month, so the offer is a 65 percent discount, which students can sign up for now.
Here's Hulu's message to college students:
"You can't study all the time, can you? Stream your favorite shows anytime from (almost) anywhere. We're talking ​Family Guy, Bob's Burgers, Brookyn Nine-Nine, Rick and Morty, How I Met Your Mother, It's Always Sunny in Philadelphia​ ... and that's just a start. There are literally thousands of shows.
We also keep it real with tons of Reality TV like ​The Bachelor, Love Island, Keeping Up with the Kardashians​, and, of course, ​Jersey Shore​.
Feeling a movie? We've got indies, current hits, docs, and classics. You can check out Andy Samberg in ​Palm Springs​ or our new Greta Thunberg documentary ​I Am Greta​ - plus tons more."
If students prefer the streaming service's ad-free option, they'll have to pay a bit more at $11.99 a month.