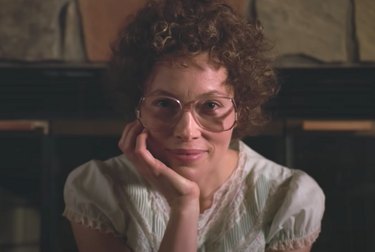 Next month, Hulu is bringing several Hulu Originals, series premieres of popular shows, and a whole bunch of older movies. So, once again, there will always be something to watch.
Following the success of ​Pam & Tommy,​ ​Dopesick​, ​The Dropout​, and ​The Girl From Plainville​, Hulu is welcoming yet another dramatized true crime show​, Candy​. This grisly story stars Jessica Biel as Candy Montgomery, a real-life homemaker who killed her best friend with an ax back in 1980. Also coming next month is ​Shoresy​, a spinoff of the popular comedy series ​Letterkenny​; the Hulu Original film ​The Valet​; and ​American Underdog: The Kurt Warner Story​, which was released in theaters a few months ago.
Take a look at the full lineup coming to Hulu next month.
A Raisin in the Sun (2008)
The Adjustment Bureau (2011)
The Angriest Man in Brooklyn (2014)
The Breakfast Club (1985)
Busco Novio Para Mi Mujer (2016)
Dazed and Confused (1993)
Deuce Bigalow: Male Gigolo (1999)
Dodgeball: A True Underdog Story (2004)
Dude, Where's My Car? (2000)
Escape From Pretoria (2020)
Forgetting Sarah Marshall (2008)
Fun With Dick And Jane (2005)
Gone (2012) - 10th Anniversary
Hot Fuzz (2007) - 15th Anniversary
The Legend of Zorro (2005)
Me, Myself and Irene (2000)
Mo' Money (1992) - 30th Anniversary
November Criminals (2017) - 5th Anniversary
Once Upon a Time in America (1984)
Person to Person (2017) - 5th Anniversary
Resident Evil (2002) - 20th Anniversary
Resident Evil: Apocalypse (2004)
Resident Evil: Extinction (2007) - 15th Anniversary
Resident Evil: Afterlife (2010)
Resident Evil: Retribution (2012) - 10th Anniversary
Rock of Ages (2012) - 10th Anniversary
Saving Private Perez (2011)
Seven Years in Tibet (1997) - 25th Anniversary
Stuart Little 2 (2002) - 20th Anniversary
Stuart Little 3: Call of the Wild (2006)
The Vow (2012) - 10th Anniversary
We Own the Night (2007) - 15th Anniversary
White Bird in a Blizzard (2014)
White Men Can't Jump (1992) - 30th Anniversary
The Young Victoria (2009)
Zathura: A Space Adventure (2005)
Duncanville: Season 3 Premiere (Fox)
Daytime Divas: Complete Series (Sony)
The Chase: Season 3 Premiere (ABC)
Holey Moley: Fore-Ever: Season 4 Premiere (ABC)
Who Do You Believe?: Series Premiere (ABC)
Real Housewives of New York City: Complete Season 13 (Bravo)
Dragons: The Nine Realms: Complete Season 2 (Hulu Original)
Candy: Limited Series Premiere (Hulu Original)
Breeders: Season 3 Premiere (FX)
Conversations With Friends: Complete Limited Series (Hulu Original)
Catfish: The TV Show: Complete Season 8E (MTV)
The Brass Teapot (2012) - 10th Anniversary
Enron: The Smartest Guys in the Room (2005)
The Mountain Between Us (2017) - 5th Anniversary
Queen Sugar: Complete Season 6 (OWN)
Demons: Complete Series (Sony)
Helix: Complete Series (Sony)
The Deep End: Series Premiere (Freeform)
So You Think You Can Dance: Season 17 Premiere (Fox)
The Valet (2022) (Hulu Original)
American Underdog: The Kurt Warner Story (2021)
227: Complete Series (Sony)
My Hero Academia: Complete Season 5 (DUBBED) (Funimation)
Beat Shazam: Season 5 Premiere (Fox)
Don't Forget the Lyrics: Series Premiere (Fox)
Look At Me: XXXTENTACION (2022) (Hulu Original)
The Great American Tag Sale With Martha Stewart: Series Premiere (ABC)
Masterchef: Season 12 Premiere (Fox)
Shoresy: Series Premiere (Hulu Original)
Demon Slayer Kimetsu No Yaiba: Entertainment District Arc: Complete Season 1 (Dubbed) (Funimation)
Intrigo: Death of an Author (2018)
Pistol: Complete Limited Series (FX)
Gamestop: Rise of the Players (2022)