How to Check Ink Levels in a Printer's Ink Cartridges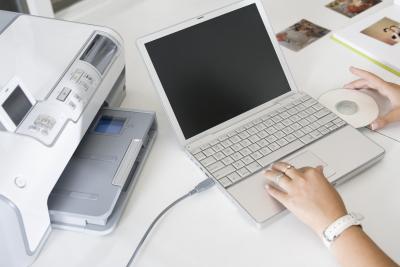 Checking ink levels in a printer's ink cartridges helps if you are about to print a large project or if you have not printed anything in awhile. Nothing is more frustrating than getting halfway through a project only to realize you are out of ink. The ink cartridge, or inkjet cartridge, is the replaceable part of an ink jet printer. It contains the ink necessary for printing from your computer. Each cartridge has one or more ink reservoirs, depending on the type (color or black). Luckily, your printer's software makes checking ink levels a fairly simple task.
Step 1
Install your chosen printer's software.
Step 2
Click on "Start," scroll to "Settings" and navigate to "Control Panel."
Step 3
Find a printer icon in the control panel. It may say "Printer/fax." Double click the printer's control panel. Within this panel find your particular printer's icon and right-click. Choose "Preferences."
Step 4
Select the "Services" tab that appears at the top of the menu pop-up box. Click "Service this device" at the bottom of the menu.
Step 5
Locate and select the button that allows you to see an estimation of ink levels. A bar graph will appear displaying the ink levels of each color associated with your ink jet cartridge.
Tips & Warnings
When you purchase a new printer it will come with a CD that contains the printer's software; however, if it is lost or damaged, most companies make their software available online as a download. Go to the company's website for more information about downloading.