How to Create a Shortcut to a Website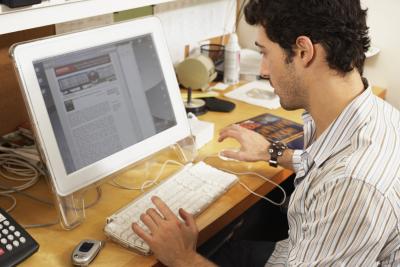 A shortcut is an icon usually located on the desktop that links to a particular file or application. Although shortcuts are most commonly used for programs, it is also possible to create a shortcut to a website as well. This is useful if there is a particular website or page that you tend to visit often. Creating a website shortcut takes little time and will save you the time of opening a browser and loading your bookmarks.
Things You'll Need
Web browser
Internet access
Step 1
Open your web browser. It is possible to create a website shortcut in Mozilla Firefox, Internet Explorer, Google Chrome and Safari.
Step 2
Adjust the size of the browser window so you can view the desktop.
Step 3
Go to a website. Enter the URL into the search bar and press "Enter."
Step 4
Create the shortcut by dragging the icon next to the URL onto the desktop. For most websites, this icon resemble a blank piece of paper.
Tips & Warnings
Right-click on the shortcut and select "Rename" to change or edit the title.
You can also create a shortcut by copying the URL and pasting it onto the desktop.