How to Edit an AVI File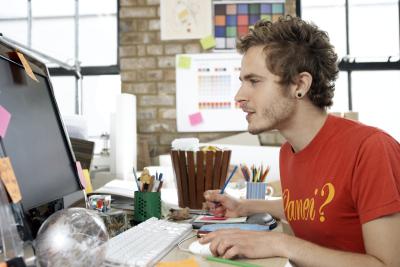 AVIs are the standard encoding format for DivX movies--a popular form of video for Internet downloads. Users may want to edit parts of AVIs for re-uploading to the Internet or to save space on their hard drives. QuickTime Player is a free program for download from Apple that supports editing many types of audio or video files, including AVIs. For editing a single video, users have the options of copying, pasting or deleting specific sections of audio and video.
Step 1
Download QuickTime. Install it, and agree to the licensing terms. Open the program.
Step 2
Click "File" and "Open File." Locate your AVI in the finder window, and open it in QuickTime. (It will open in its own player window.)
Step 3
Use the half-arrow markers on the timeline to mark your "in" and "out" points for the section you want to keep. (Everything between your marks will be highlighted.)
Step 4
Delete everything outside your markers by clicking "Edit" and selecting "Trim to Selection."To repeat specific sections in your video, or to cut and move sections of video, click "Edit" and then either "Copy" or "Cut." Place your main cursor on the timeline, and click "Paste." (The cursor will move to the end of the "Paste" section so you can repeat without moving the cursor.)
Step 5
Click "File" and "Save As." To save your changes, save the file as a "Self-Contained" movie. Rename your file, if desired, and then click "Save."
Tips & Warnings
Press "i" or "o" on your keyboard as a shortcut for setting your "in" and "out" points on the video timeline.
References & Resources