One of the most important things a wireless network user can do is set up a wireless encryption scheme on their router, such as the Wired Equivalent Privacy encryption method. However, when it's time to add a new computer or other wireless-capable device to the system, it's possible you forgot the WEP passphrase and passkey for accessing the network.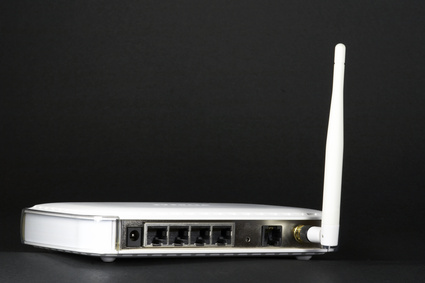 Step
Open a web browser on a PC connected to the wireless network.
Step
Type "198.162.1.1" into the address bar of your browser to access the router. Although this router IP address is the most typical IP, depending on your router type, this might be different. Refer to your router's user guide for the specific IP.
Step
Enter your router username and password. If this is your first time accessing your router, type "admin" for both username and password. Note that some routers may have a different username and password for first accessing the router. In this case, refer to your router's manual for the specific username and password.
Step
Click on the "Security" tab or "Wireless" tab on the site that appears. The WEP passkey and passphrase appear on the next page, which will be the "Security" or "Wireless" page. You might need to consult your router's manual for the proper tab name.