Law enforcement phone tapping is the only legal phone tap. Any time there is a phone tap from another source, whether it is a family member, friend or even a stranger, the tap is illegal. The best way to avoid a cell phone tap is preventing the tap in the first place. Unfortunately, prevention is not always possible due to cell phone spy software. There are ways to tell when a phone is tapped and there are some preventative actions that can minimize the risk of illegal cell phone taps.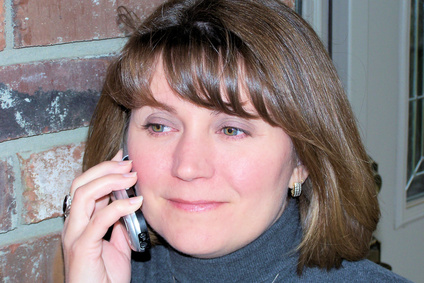 Step
Listen for odd noises during cell phone conversations. While some static is due to bad connections on a phone call, if there are persistent odd noises such as static or clicking and the noises occur on most calls, the chance of a cell phone tap is high.
Step
Call the cell phone provider. If you suspect your phone has been tapped, the cell phone provider can check it for a tap and will inform you. The only exception is when the phone is tapped by law enforcement, which is only likely if the authorities feel they have probable cause of a potential crime. Law enforcement must advise you of wiretapping once it has occurred, usually within 90 days of the tap's termination.
Step
Keep your cell phone in your pocket or purse, or someplace fastened to you. While spyware software is difficult to catch, it is not the only way to tap a cell phone. Devices attached to the phone can also tap into it. Look for a fast-draining battery or the phone lighting up without cause. The best way to prevent this type of tapping is to keep the cell phone in a safe location where only you have access, keep it in hand or in sight when around others.
Step
Set a password on the cell phone. A password puts a limit on spying from software because the spyware will need to break the password before it can access the phone.
Step
Limit Internet use on the phone. Internet use is the most common way that spy software can get onto the phone in the first place. By minimizing Internet use or getting a phone that does not have Internet service, the phone is less likely to have a trace.