Digital Nikon cameras allow you to capture images and store the content onto an inserted memory card. Uploading the images from your Nikon camera is essentially the same as any other digital camera. Although it is possible to remove the memory card and insert it into a memory card reader, not all computers have this feature, which is why the provided USB data cable comes in handy.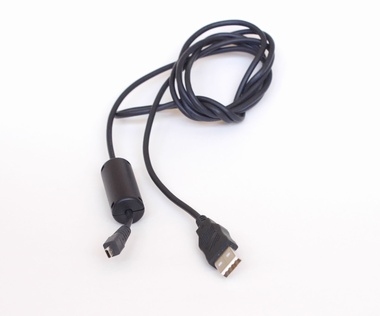 Step
Power on the Nikon camera. You can't upload information from the camera to the computer without powering on the device.
Step
Insert the USB data cable into the USB port on the Nikon camera. Plug the opposite end of the cable into one of the USB ports on the computer. If there is an image uploading program installed on the computer, it will automatically launch and import the files. However, if there is no software installed, you need to import the images manually.
Step
Click the "Start" button on the desktop, then choose either "My Computer" or "Computer" (depending on the operating system you are using).
Step
Double-click the removable device icon. A window appears with all of the images stored on the Nikon camera.
Step
Click-and-drag the images from the open window onto the computer. Once you have finished copying files to the computer, right-click the removable device icon and choose "Eject" from the pull-down menu.