There may be a number of reasons to try to locate a person through his cell phone number. Perhaps somebody has been prank-calling you and you want to find out the name of this person and other contact details. Or maybe you just want to find out who has been ringing up your husband. Whatever the reason may be, there are some ways to locate the person using the Internet.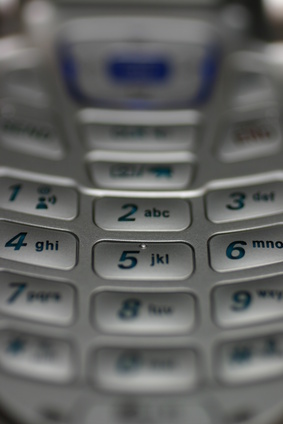 Step
Contact your phone service provider and request them to trace the particular cell phone number. This method sometimes works if you assure the service provider that you have been receiving threatening calls from the number.
Step
Use a cell phone reverse lookup website. Nowadays, there are plenty of such directories available on the Internet that help you locate people by using their cell phone numbers. Keep in mind that unlike landline directories, cell phone directories are not public domain, which is why you may be required to pay a fee for using the service of the reverse lookup website. You can find some of these websites in the Resource section.
Step
Enter the full cell phone number in a search engine like Google, Bing or Yahoo. Sometimes, the cell phone owners provide their cell phone numbers on networking pages, forums, blogs, advertising websites and so on. By looking up the number in the search engine, you may be able to get some relevant results.