An unblocked phone number allows people to properly screen their calls since the caller's number can be identified. You may also need to unblock your own number if you have chosen to have your phone number automatically blocked through your telephone service provider. If a caller is using services like VoIP or mobile-phone services, your phone number may not show up on caller ID. Using universal codes or third-party programs, you will be able to manually unblock a number.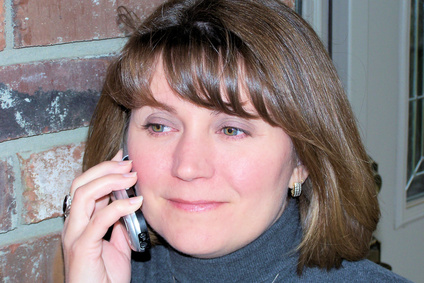 Unblock Your Own Number
Step
Pick up your phone and wait unto you hear a dial tone.
Step
Dial 82 using your phone's keypad. You will hear the dial tone skip two beats after inputting 82.
Step
Dial your intended phone number. The phone will ring as usual, and the recipient will see your number on their caller ID.
Unblock Mobile Numbers
Step
Register with Trapcall. Trapcall routes your caller to a 800 number that automatically unlocks the number so you will know who is contacting you. There are different pricing packages available with Trapcall.
Step
Input your mobile or landline phone number. Also list your carrier, the time zone you are located in and your e-mail address.
Step
Pick up your phone and dial the numbers instructed to you through the Trapcall website. For example, you may be asked to dial ##004#.
Step
Record any numbers that are given to you through your phone and type that into the available section on the website. Click "Am done."
Step
Check your voicemail. Trapcall will send you a voicemail call with a confirmation code that you would need to input on their website. Call the number that will be issued to you through Trapcall. When you receive calls that you want to manually unblock, you would have to deny the call. Trapcall will automatically return the call with the unblocked number.
Unblock Landline
Step
Contact your landline phone provider to see if they have a feature that allows your callers to unblock their number when contacting you and if you can activate this service.
Step
Pick up the phone when an unknown recipient contact you. The caller has the choice to either press a button on their keypad to identify themselves via voice recording or by pressing a button to unblock their number.
Step
Look on your caller ID to see if the caller has unblocked his number.