Mailing checks for cell phone payments has become increasingly dangerous (due to identity theft), and driving to a local facility to make a payment takes additional time you may not have. The only other option is to pay the cell phone bill online. Although this requires you to create an account (free of charge), doing so only takes a few minutes, and you can pay for the cell phone bill through credit, debit and check options.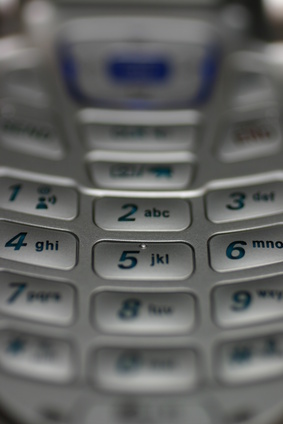 Step
Open your Internet browser and navigate to the cell phone service provider's Web site.
Step
Select "Register" (or a similar option), and a free register page will load. Type in your cell phone number and password (these are used to log you into the account), followed by your name, e-mail address and mailing address. Submit the registration and then return to the home page. Click "Log In" and enter in your phone number and password.
Step
Click the "Pay Bill" option, and your last month's bill will appear on the screen.
Step
Select a new form of payment (because you have not yet paid online) and then check the box for the payment method you are using (credit/debit or check). Fill in your 16-digit credit or debit card number, the expiration date and the three-digit code found on the back of the card. (It's a four-digit code on the front when you're using an American Express card.) If you're paying with a check, type in the routing and account numbers located at the bottom of the check.
Step
Select "Submit Payment," and the online payment will be sent to the company.