How to Replace Normal.Dot in Word 2007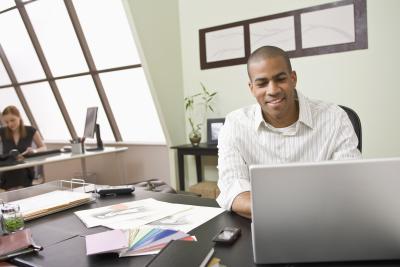 Every new Word 2007 document is created based off Word's "Normal" document template, which always carries the current default text and paragraph formatting settings for the document. The Normal template is actually a file named Normal.dotm that gets added to the computer's system files when Word is installed. In versions prior to Word 2007, the file was named Normal.dot. Sometimes the Normal.dotm file gets corrupted or otherwise malfunctions. One of the easiest ways to solve this problem is to replace the existing Normal.dotm file.
Step 1
Click the Office button at the top of the screen and choose "Open" from within a New Document screen in Word. Choose "All Word Templates" from the Files of Type section.
Step 2
Navigate to the file location for the Normal.dotm file. This will usually be in C:\Documents and Settings\UserName\Application Data\Microsoft\Templates. If for some reason you do not find the Normal.dotm file in this location, use the Windows Search feature in the Start menu to locate the file.
Step 3
Open the file by double-clicking it. Make any style or formatting changes that you'd like and then click "Save" on the Office button menu. By leaving the file name intact, you will automatically overwrite the existing Normal template and all new documents will default to whatever style and/or formatting changes you've made. If you give the file a new name, "Normal2.dotm" for example, then Word will automatically generate a brand new Normal template based on the original default settings.
Tips & Warnings
An alternate method for changing the default settings of all new documents is to launch the Font or Paragraph dialog boxes from the "Home" tab on the Word ribbon, make any desired changes, and then click the "Default" button at the bottom of the Font or Paragraph windows. The "Default" button is also accessible from the Page Setup dialog box on the "Page Layout" tab of the Word ribbon.
To reset the existing Normal template without launching Word, locate Normal.dotm from Windows Explorer (using Windows Search if necessary) and rename the Normal.dotm to Normal_Old.dotm. This will force Word to automatically generate a brand new Normal template the next time the program is launched.
References & Resources