How to Run a System Diagnostic Memory Check on a Dell Computer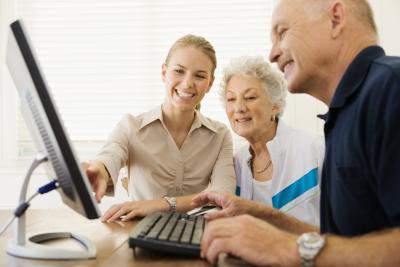 Your Dell computer comes with support center software to help you run diagnostics and identify components that came with your computer. Dell Support Center also helps technicians at Dell to check the condition of your computer hardware and the status of your warranty. It allows them to take control of your computer to sort out problems you may be having. Here's how to use Dell Support Center to run a memory diagnostic.
Things You'll Need
Dell Computer
Dell Support Center Software (included with computer)
Dell Support Center
Step 1
Find the Dell Support Center Shortcut and double-click on it to open the Support Center window. The shortcut icon will be either on the desktop or in the program startup menu. If you can't find the software or you've deleted it, you can download and reinstall it on your Dell computer.
Step 2
Click once on the icon in the Support Center window that says "About Your System." The icon is a picture of a desktop computer, and it takes you to a second window.
Step 3
Select the icon that looks like a crescent wrench that says, "System Information: Memory, disk size and more." You only need to click once on it to go to the next window.
Step 4
Click on the "Memory" tab at the top of the list box in the window that comes up.This takes you to a list that shows "Total Memory" and "Available Memory" and the phrase "Show details" in blue. Click on "Show details." This brings up a window with further information you will need about your computer's random access memory (RAM).
Step 5
Inspect the data in the window. This will include total virtual memory, available virtual memory, total page file size, available page file size, swap file and the location and speed of RAM memory on your computer.
Step 6
If you need to talk with technical support, then note the service tag number, express service code and any numbers pertaining to memory that Support Center provides.
References & Resources