Unlocking a phone enables it to be used on just about any network. If you have a T-Mobile supplied Samsung phone, there are several codes that can be used to unlock it. The only restriction is that these codes can only unlock Samsung phones that use SIM cards for activation, so it will not unlock Verizon or AT&T phones. Once the handset is unlocked you can start to use it on all SIM networks immediately.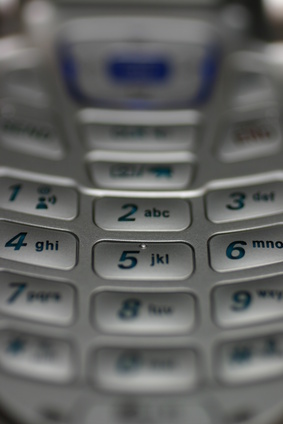 Step
Remove the back cover and battery from your T-Mobile Samsung handset.
Step
Write down the number on the sticker next to the initials "IMEI." IMEI stands for International Mobile Equipment Identity, this number is unique to your handset, so do not substitute it with an IMEI number from another phone.
Step
Remove the Subscriber Identity Module (SIM) card from the SIM card cradle. The SIM card is a small rectangular shaped chip that is used to service your phone. Once you remove this card, write down the number printed on the front of it.
Step
Go to a site that generates unlock codes. Enter your phone's make and model.
Step
Replace the battery without the SIM card.
Step
Enter the IMEI number when prompted, and if necessary your SIM card number.
Step
Write down the code you are given.
Step
Power your phone on and once the phrase "Insert SIM" or "SIM Card not recognized" pops-up on the display screen, enter the code. If the code was entered correctly, you should get a message saying, "SIM Restriction Off."