Computer games require a great processor, graphic cards, and plenty of memory. Because of this, many people choose to play games on a desktop computer instead of a laptop. As of September 2010, buying a laptop designed specifically for games can cost up to $4,000. Instead of spending so much, update your current laptop to make it more game-friendly. Choose a fairly new laptop, in good condition for best results.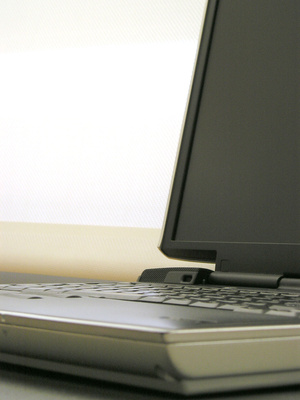 Step
Clean up your hard drive. Delete unnecessary files and programs. Empty the trash or recycling bin.
Step
Back up all necessary data using an external hard drive. Plug the external drive into your computer using the USB connector and save a copy of files and programs on the drive.
Step
Replace your hard drive with a hard drive with at least 200 MB of space. Turn off your computer and unscrew the back cover of the laptop. Remove your laptop battery and set it aside. Lift the lid that covers the hard drive. Pull the hard drive from the laptop and take the hard drive out of its cage. Set the hard drive aside. Place your new hard drive inside the cage by slipping the cage on top of the hard drive. Slide the hard drive to its original position and set the lid back in place.
Step
Install a new graphics card. Most laptop graphic cards lie underneath the keyboard. Remove the keyboard using a micro-screwdriver and gently pull the graphics card from its slot. Place the new graphics card in the slot and return the keyboard back to the computer.
Step
Turn your laptop on and connect it to the external hard drive. Return the data to your computer by saving a copy of all of your information on your new hard drive.