In the world of continuous communication and multitasking, an additional computer screen or monitor saves time by streamlining work. Whether the additional laptop screen is for the sole purpose of playing music while using word processing software on the desktop monitor, or if it is intended to replace a broken piece of hardware, the connection can be made quickly. It takes only a laptop, a cable and a few clicks of the mouse to connect a desktop and a laptop.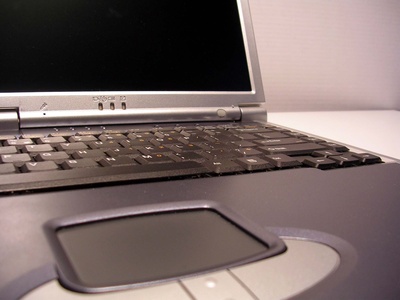 Step
Before turning the laptop on, plug one end of the DVI or VGA cable--depending on what your computer hardware requires--into the appropriate port on the laptop. Insert the other connector into the DVI or VGA port on the desktop.
Step
Turn the laptop power on. Once the laptop starts up and boots up, right-click on the desktop screen of the desktop computer. Click to choose "Properties" or "Graphics Properties" from the options provided. A new window will open with all of the desktop options.
Step
Click the "Settings" tab located in the upper right corner, then select "Monitor 1" from the options provided.
Step
Click to choose "Display" from the menu, then click "Option 2." This makes the laptop monitor the default display monitor for both machines.
Step
Click to choose "Apply" and save the changes that were made.