You can use the Dell reinstallation CD to supply the operating system with Microsoft Windows source files or to install a new operating system on the computer. Each particular model and generation of Dell PC has its own uniquely branded operating system CD, meaning you must use the Dell CD specifically tailored for your computer. The disc that was included with the computer at the time of purchase is preferred, or an exact replacement can be ordered directly from Dell.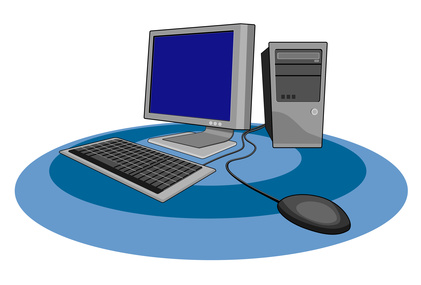 Supply Windows Source Files
Step
Insert the reinstallation CD any time the computer asks for it. This request will be a dialog box that says something like "Please insert the Compact Disk labeled 'Windows XP Professional CD' into your CD-ROM drive (D:) and then click OK."
Step
Close the CD drive tray and wait 15 seconds for the computer to spin up the disc.
Step
Click "OK."
Reinstall Operating System
Step
Power on the computer, and wait until you see the "Dell" logo on the screen.
Step
Press "F12" to get into the boot device menu.
Step
Select your CD/DVD drive from the list.
Step
Insert the reinstallation CD into the CD/DVD drive you've selected.
Step
Press "Enter" to begin booting the system from the CD.
Step
Press the space bar when the "Press any key to boot from CD..." appears on the screen. The Windows Setup program will now automatically start.
Step
Press "Enter" on the "Welcome to Setup" screen.
Step
Read the legal agreement and press "F8" to accept it. You will now be presented with the disk partition screen.
Step
Select the large partition, or "Unpartitioned Space" if you are reinstalling to a brand new hard drive, and press "Enter." The following screen asks how you would like to format the partition.
Step
Select "Format the partition using the NTFS file system" without the "(Quick)" option from the list.
Step
Press "Enter" to begin the clearing of all hard drive contents and the automatic installation of Windows. Wait until the system asks for your input.
Step
Select and set your default language, date, time, time zone, computer name and other such items when asked to do so.
Step
Create and enter an administrator password when prompted to do so.
Step
Select "Typical" on the network settings screen.
Step
Create at least one user account for you to use.
Step
Remove the CD and reboot the system when prompted. You are now finished using the Dell reinstallation CD and are ready to proceed with the next CD, which is typically "Drivers and Software."