MetroPCS is a cellular phone company that offers service without a contract. It offers its customers unlimited talk, web and text plans that include all taxes and fees. MetroPCS offers several types of phones including smartphones. When getting MetroPCS service, you can either choose one of their phones or get service on your existing phone that is from your previous carrier. According to its website, the phones it offers should be used for the best performance. But if you choose to use your own phone, some phones from other carriers can be used. To see if your phone is compatible, look under your phone's battery to get the make and model number.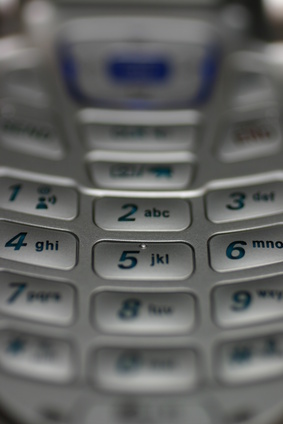 Phones From Other Carriers
Audiovox: 8910, CDM-180, CDM-8450, CDM-8900, CDM-8910, CDM-8912, CDM-8920, CDM-8940 and CDM-8945.
Kyocera: K132, K322, K323, K404, K494LC, K612B, KE413, KX1/KX1v, KX12, KX16, KX18-O, KX18-W, KX414, KX424, KX433, KX440, KX444 and KX5.
Pantech: DM-P100, PN-210/PN-205, PN-215, PN-218, PN-300, PN-810 and PN-8300.
Other phones include Samsung, Sanyo, UT Starcom, VK Mobile, Casio, HTC, Cal Comp, Palm, LG and Motorola phones. To view the full list, visit metropcs.com/metroflash.
Kyocera Domino Offered by MetroPCS
This candy bar-style phone offers web browsing, can connect to Bluetooth and sends and receives text messaging. It has a large keypad and texting fonts, which makes sending text messages very easy. This phone does not have a lot of functions that can make operating a phone difficult. It is a great phone for people who just want a basic phone to make calls and send and receive text messages.
Samsung Freeform Offered by MetroPCS
The Samsung Freeform has a Qwerty keyboard, which helps make web navigation and texting very easy. It is also enabled with email, so you never have to miss an important message again. It has an MP3 player and a MicroSD memory card slot ,which allows you to not only listen to your favorite music, but also expand the phone's memory. The Freeform also includes a 1.3 megapixel camera.
LG Imprint Offered by MetroPCS
This phone is a vertical slider phone. You slide the top half of the phone up to reveal the Qwerty keyboard. This makes it a great size to stick in your pocket and go. The LG Imprint has a 1.3 megapixel camera and an MP3 music player. It has a web browser and is email capable. The full keyboard makes texting and sending emails an easy task. This phone is also Bluetooth capable.
Blackberry Curve 8530 Offered by MetroPCS
This smartphone is perfect for business users. It offers Wi-Fi, supports corporate email access and has full HTML web browsing. The Blackberry Curve 8530 has a full Qwerty keyboard which helps when trying to send emails and text messages fast. It has built in Blackberry Messenger and Bluetooth technology. It also boasts one of the best cameras that MetroPCS' phones have to offer: 2.0 megapixels. The Curve also has external memory support.
Other Phones Offered by MetroPCS
Other phones MetroPCS carries includes the Samsung Tint, Samsung Caliber, Samsung Stunt, Samsung Code, Huawei M228, Huawei M750, Kyocera Neo, Kyocera Laylo, Kyocera Mako S4000, ZTE Agent, LG Helix, LG Lyric, and Motorola Quantico.