Pop ups are one of the few things left over from the early days of the Internet and still just as annoying as always. Whether a pop up or a pop under - which opens underneath your Internet browser - these flashy and often noisy windows are generally frivolous advertisements. Luckily, with the maturing of the Internet, pop ups have become relatively easy and cost-free to block.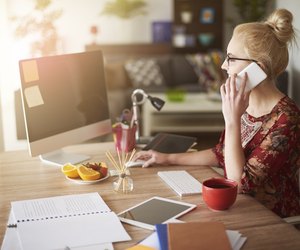 credit: gpointstudio/iStock/Getty Images
Blocking Pop Ups For Free
Step
Update your browser. Often, browser updates include valuable pop up-protection updates.
Step
Try using Mozilla Firefox Internet browser if you aren't already and problems persist with your current browser. Firefox is known for its effective pop up protection.
Step
Use caution when installing toolbars on your browser. Many toolbars actually contain spyware and will worsen your pop up problem. The primary toolbars you should have, the trusted ones, include Google, Yahoo and Windows Live. Wikipedia, Amazon and Ebay should also be trustworthy.
Remember all this is free and takes very little time and effort.
Step
Update your anti-virus software. If you don't yet have anti-virus software, Avast is a good option: it's free, easy to use, and automatically updates.
Many pop up problems stem from unwanted spyware or adware on your computer. Anti-virus software is imperative in disposing of these types of unwanted programs.