Baidu Hijacker is not officially classified as a computer virus. However, it is known in the IT security world as a PUP, or potentially unwanted program, and does pose a serious security threat. The many forms and versions of this browser hijacker make it extremely difficult, but not impossible, to remove.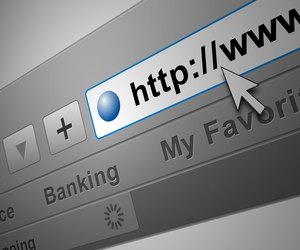 credit: Dylan Burrill/Hemera/Getty Images
What Is Baidu Hijacker?
If you are being bombarded by popup ads, your browser's home page has been changed, or you are being constantly redirected to arbitrary sites, you may have the Baidu Hijacker. It is also referred to as Adware.Baidu, PUP.Baidu, or the Baidu Toolbar. The program uses rootkit technology that allows it to hide from anti-virus scans by altering the operating system. This technology can leave your system open to attack from cyber criminals, allowing them to collect your private data, remotely install malware on your machine and hijack your communications.
Infection Vector
Baidu Hijacker is most likely to find its way onto your computer as a part of an installation package for free software. Always pay careful attention during the installation process of any unfamiliar software and never accept all the defaults on setup screens without understanding their effects. A good habit is to always choose the custom installation option when installing freeware. That way, you can uncheck any feature that looks suspicious before installation begins.
Manual Removal
The process for manual removal varies widely due to the many different versions of Baidu Hijacker. Be sure to follow the correct set of instructions for your particular version (see References). File and process names may vary. Generally, you need to start Task Manager and kill the offending process. Once this is done, uninstall the software through facilities in Control Panel, then remove any suspicious files and folders, most likely under C:\Program Files\Baidu. Lastly, make sure registry entries associated with Baidu Hijacker have been removed.
Removal Tools
You can find a plethora of removal tools to help you get rid of Baidu Hijacker. Make sure to only download and use the tools offered by reputable anti-virus software companies. Even some of the large, commercial companies have free tools to help you combat the problem. Some security and malware websites encourage using several tools in conjunction to completely clean up and restore your system. For example, Kaspersky TDSSKiller removes master boot record infections, RKill terminates malicious processes, Malwarebytes anti-malware removes Trojans and other malicious files, HitmanPro eliminates rootkits, and RogueKiller targets malicious registry keys.