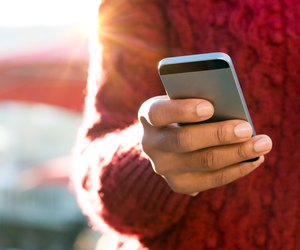 credit: Ridofranz/iStock/GettyImages
Back in January, Twitter CEO Jack Dorsey and VP of Engineering Ed Ho announced that the social media platform would be doing everything it can to stop abusive trolling as quickly as possible.
Since then, Twitter has made a series of updates that address abuse and its reporting process in order to make the platform a safer space for users. The company redesigned its reporting tools to make them easier, it began hiding abusive or low-quality tweets in replies, more notification filters that block mentions from new and unverified accounts were created, and a separate inbox for direct messages from accounts that a user doesn't follow was put into place.
In a meeting with reporters on Thursday, Twitter executives said that the changes are working, and the abuse has lessened. Actual data wasn't provided, but they did lay out the results of their anti-abuse efforts.
Here's what they reported:
The company is taking action against "thousands more" abusive accounts this year than it did last year.

Twice as many accounts created by users who were previously banned, aka "repeat offenders," have been discovered.

Accounts that are put into Twitter's "timeout" are responsible for 25 percent fewer abuse reports.

Out of all of the accounts that were disciplined, 65 percent have not offended a second time.

There have been 40 percent fewer blocks received from accounts that recently received mentions from an account that doesn't follow them. This means that replies from non-followers that contained abuse were never seen by the user, thanks to improved muting controls.
Abusive behavior still happens on Twitter, and while the company has a long way to go to stop it, the efforts have at least been a step in the right direction.