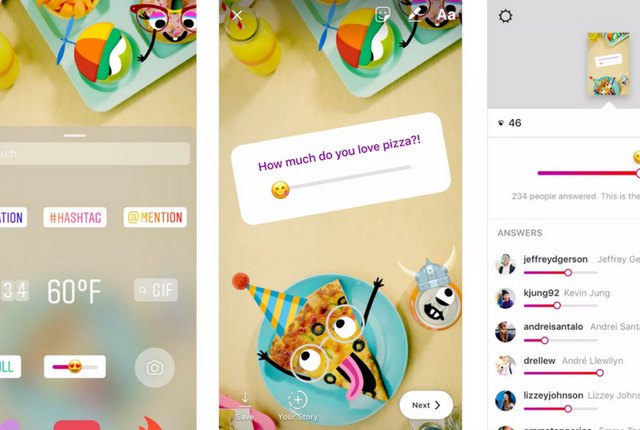 Instagram has introduced a new way to poll your friends in Stories, and you're either going to love it, hate it, or have no feelings about it whatsoever.
The new feature is an emoji slider, and it lets you ask a question accompanied by an emoji on a sliding scale. Your friends can respond to the question by sliding the emoji to wherever they want their answer to be, and it animates as it slides.
Prior to the emoji slider, you could only poll your friends by asking yes or no questions. Now, you can ask "how" questions, along with whatever emoji you choose, making polls a little more exciting. For example, you could ask how adorable your dog is (spoiler alert: very adorable), or you could ask your friends how they feel about your new haircut.
To use the emoji slider, first make sure your Instagram is up-to-date. After you upload a photo to your Story, tap the stickers tab then the emoji slider. Type your question and choose the emoji. Once it's posted, if you swipe up, you'll be able to see who voted and how they voted.
Instagram's emoji slider is available now for iOS and Android.