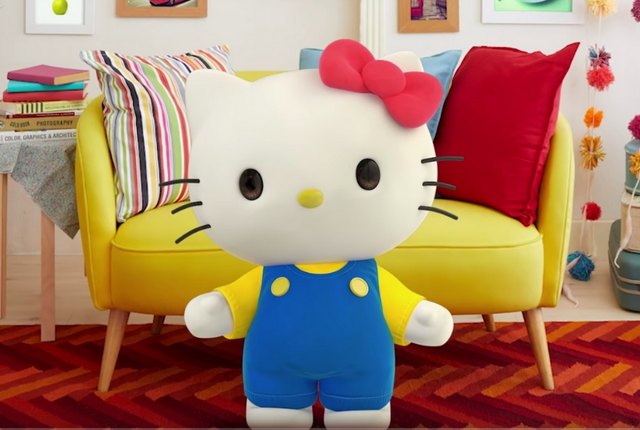 Hello Kitty is now a YouTube star. The adorable girl (who isn't a cat, but very much looks like a cat) is expanding her internet presence. Kitty already has Instagram, Twitter, and Facebook accounts, and now she has her very own YouTube channel.
So far, she has only released a few videos, but hopefully she'll continue creating them on a regular basis. Because aside from Hello Kitty being the one of the most beloved brands of all time, she's also funny and honest.
In her introductory video (which has been viewed over 250,000 times), she admits to Googling herself. She also acknowledges that the internet can be a scary place, but says "I don't think I think I should be afraid to try anything new."
Here's her very first video:
Check out Hello Kitty's YouTube channel here.