Cell phones have become a standard in the business world. Traveling executives handle tasks with smart phones regularly. Conference calls with multiple business contacts are commonplace, and they connect family and friends as well.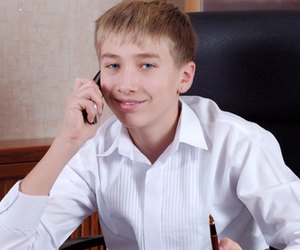 Function
To place a conference call on your cell phone, place the first phone call. While on the call, select the hold button on your phone, and then dial the second number. While on your second number, view the options list and click "Join" or "Connect" or "Conference" to include all callers in the call.
Considerations
Your cell phone provider must have three-way calling service available. For major cell phone carriers, this is a standard feature. Some prepaid phone carriers don't have three-way call features so conference calling is not possible.
Phone Etiquette
If possible, preschedule the conference call. If people will be listening to the call on your end, find a quiet area to place the call so it will not disturb other people. Introduce all the callers involved before handling business.