As a Time Warner cable customer, you can change your cable TV packages online by signing up for "My Services." Once registered, you can access your accounts, make changes to your cable packages, update personal information and pay your bills. To sign up, follow the prompts on the Time Warner Cable website, and then alter your account as you wish.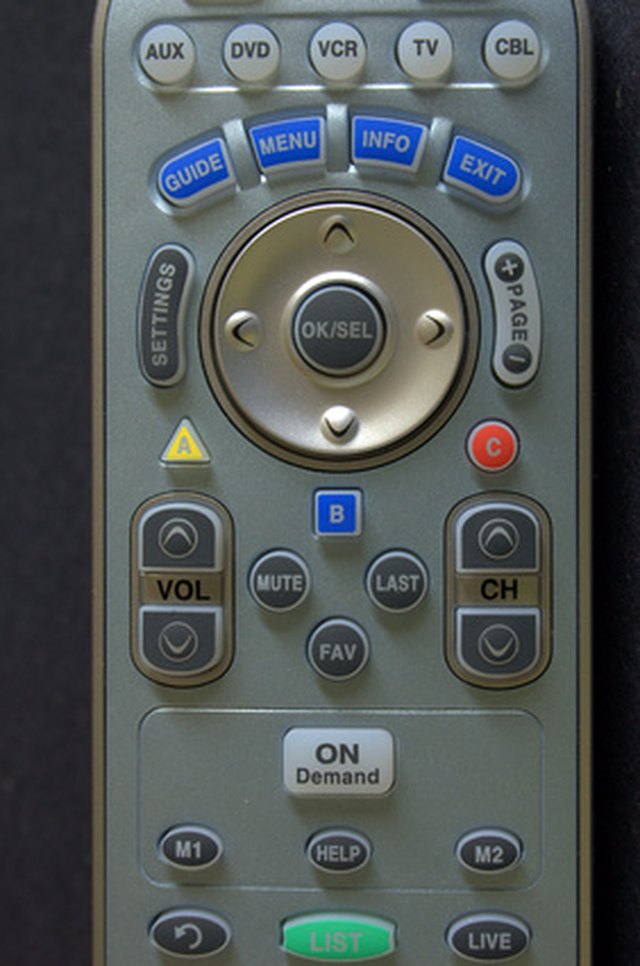 Registering for 'My Services'
If you want to make changes to your Time Warner Cable package, you can do so online by going to the "My Services" page on Time Warner Cable's website and registering for "My Services." You can downgrade your package to save money or upgrade to get shows on premium channels.
First you must register your your email address and the ZIP code for the physical address where you get cable service. Time Warner will then send you an email to verify your email address. Retrieve this email and click on the "Continue" link in the body of the email to complete the registration process. You must click on this link within 72 hours of receiving the email or you will have to start the process over again.
Completing Registration
Clicking on the "Continue" link will take you to the rest of the registration page. Type in your account number and customer code, which you'll find on your invoice. Create a username (email address or another name of your choice between five and 64 characters, which does not contain spaces, objectionable words or special characters) and password. This must be eight to 16 characters long; it cannot repeat the username, cannot have any characters repeated four times in a row, must start with a letter and must have at least one number.
Ensure that your password is something that only you would know. It should be something other people would not be able to guess easily.
Last, you must select two security questions and fill in the answers to both. As with the password, pick questions that would be difficult for strangers to answer. Click "Continue" and you've completed registration.
Making Changes
Once you've registered, click on the "Log-In" link in the "My Services" page and enter your username and password. You'll be directed to your account page. In the lower right-hand corner, you'll see a box that contains the details of your package. In that box you will have the option to add or remove services by clicking on the upgrade or downgrade buttons.
Changing your package online saves time because you do not have to go into a Time Warner Cable facility or call up a customer service representative. You can also save money by downgrading packages. On the flipside, if there's a show you want to catch on a premium channel like HBO, Showtime or Cinemax, you can add those channels to your package by upgrading for the time the show is running. If after the show ends you don't want to spend the extra cash on premium channels, you can change your package back to what it was.
If your TV is equipped for high definition (HDTV or HD), you can add HD channels to your package as well--all from the "My Services" section. You can tailor your package to your needs as well by changing it to include more or less family programming, sports programming, international programming, music programming and movie options--all online through "My Services."