Almost all modern Verizon Wireless cell phones feature the ability to take photographs. Once you take a snapshot using your cell phone, it is saved onto your device's internal memory and/or memory card. While having all of your photos stored on your device's memory is convenient it also means that you must transfer the photos if you plan on purchasing a new phone. Fortunately, the process of transferring photos from one phone to another is simple and does not require a great deal of time to complete.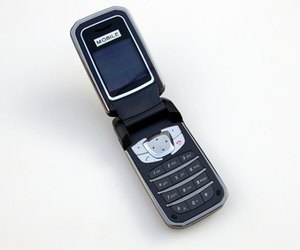 Step
Connect the Verizon Wireless phone that contains photos to your computer using a USB cable. Depending on the type of phone, you will need to use either a Mini or Micro USB cable. Refer to your phone's manual if you are uncertain of the proper cable to use.
Step
Wait as your computer recognizes your phone as a portable hard drive. Install the device's drivers, if prompted. Go to the "My Computer" portion of your computer and look for the drive letter attached to the name of your phone. Double click on it and browse your phone's memory. Find the folder named "Photos" and right click on it. Select the "Copy" option from the drop-down menu. Paste the folder onto your computer's desktop.
Step
Disconnect the phone that contained the photos from the computer and connect the new one. Allow the new phone to be recognized as a portable drive. Copy the "Photos" folder from the desktop and navigate to the "My Computer" section. Find the drive letter that is attached to your new phone and open it. Paste the "Photos" folder onto your phone's memory. Ensure that the file transfer is complete before disconnecting the phone.