EBay's customer service representatives help you resolve errors with your account and fix problems you encounter while buying or selling items. Calling eBay's customer service department requires your passcode -- a unique number that identifies your account -- and the phone number of the support team that handles your specific question. Visit the Contact Us page on eBay's website to find the relevant phone number and your passcode.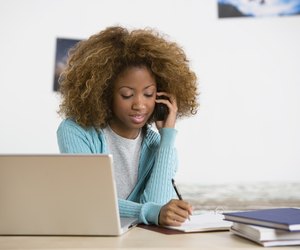 credit: Jupiterimages/Stockbyte/Getty Images
Obtaining the Phone Number and Passcode
Log in to eBay and visit the Contact Us page. Click Buying, Selling or Account, depending on the problem you are experiencing. Select the issue that most closely matches your current situation from the list and review the instructions or support articles listed on the page. If, despite reading the instructions, you still have questions regarding your problem, click Call Now to open a page that displays the phone number and your passcode. Call the number, type the passcode on your phone and wait for a customer representative to take your call.