Professional relationships change over time as people move jobs, take on new projects or switch to different industries. Although removing the contacts you don't need or want any more from LinkedIn can help keep your professional network relevant and manageable, it does have far-reaching consequences if the contact is also a first-degree connection. Deleting a connection from your network removes his updates and notifications from your LinkedIn home page feed, deletes shared content, erases relationship notes and removes all recommendations and endorsements that you've exchanged. When you're sure that you want to remove a LinkedIn contact, delete him from the Connections page.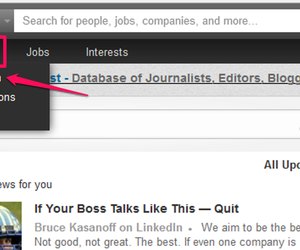 Move your cursor over the "Connections" tab in the main menu bar on any LinkedIn page while you're signed in to your account. Select "Keep in Touch" from the drop-down menu.
Select the "Sort by Recent Conversation" drop-down button and then choose your preferred method of sorting and displaying contact names from the options list. You can display contacts in descending order by first name, last name, new connections or stick with the default option of displaying the contacts you've conversed with recently.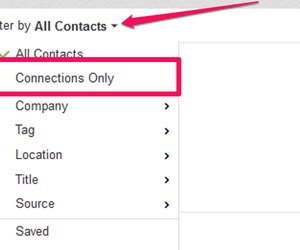 Click the "Filter by All Contacts" drop-down button. Select "Connections Only" if you want to display only your first-degree connections. Leave the default "All Contacts" filter in place to display all contacts in the list, including contacts that you've imported or synced with email programs and services. You can also filter the list by company, location, job title or tag to help you find the contacts you want to remove.
Click to select the check box next to each contact record that you want to delete. You'll see a small "1st" badge next to the contact's name if he is also a first-degree connection.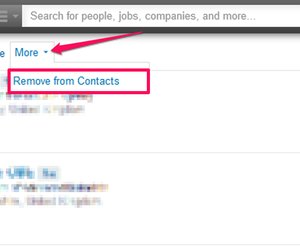 Select the "More" drop-down button above the contacts list. Click "Remove from Contacts" from the drop-down menu. If you don't see this option in the menu, click the "Settings" button with the gear icon on the Connections page and then click "Refresh" to update your contacts list.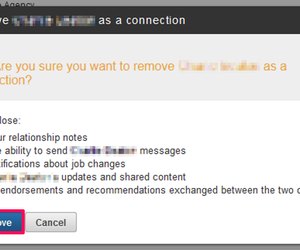 Read through the list of consequences of removing the contact or connection in the confirmation window. Click the "Remove" button to delete the contact.