Google Voice is a built-in service for your Google account, allowing you to place and receive calls and to forward those calls to your home or cellular phone. Any Google user can access Google Voice, but the user must first complete the basic setup steps associated with activating the Voice account. Once the account is active, Voice becomes accessible through Gmail and other Google applications.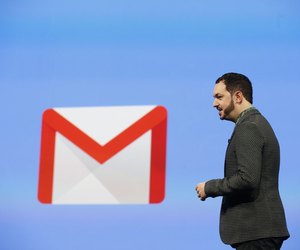 credit: Stephen Lam/Getty Images News/Getty Images
Step
Navigate to the Google Voice home page (see Resources) and log in to your Google account. If you do not yet have a Google account, click "Create an Account" and follow the on-screen instructions to complete registration.
Step
Click the check box next to "I accept Google Voice's Terms and Privacy Policy." You cannot use Google Voice unless you first agree to Google's terms of service. Click the "Proceed" button to initiate the Google Voice setup process.
Step
Click "I want a new number" to begin setup of your new Google Voice phone line. Enter a forwarding number in the next dialog box. All Google Voice calls will be directed to this number at first, but you can add new forwarding numbers after your account is set up. Select "Home," "Work" or "Mobile" from the Phone Type drop-down menu. The phone number you use must not already be associated with a Google Voice account; if it is, the verification process will remove it from the old account and place it on the new one.
Step
Click "Call Me Now" to initiate the verification call. Enter the special code number Google Voice provided you when prompted by the automated call service. End the call once you hear verification that your account is active. The dialog box on the Google Voice page automatically updates to the Choose Your Number section.
Step
Type an area, city or ZIP code into the first box and add any desired words or phrases to the second box. Click "Search Numbers" to initiate the search. Google Voice provides you with a list of available numbers; click the radial button next to the number you like and then click "Continue." Click "Finish" to complete the setup process.