When you upload a picture to Facebook, you can identify the people in the picture by tagging them. When someone you tags you in a photo, it creates a link to your Timeline, and your friends will see the picture in their news feeds unless you've disallowed that in your Privacy settings. If someone tags you in a photo and you don't want to be tagged, hover your mouse over the picture, select "Edit or Remove" and then "Remove Tag." Select more than one photo to remove the tags from all selected pictures.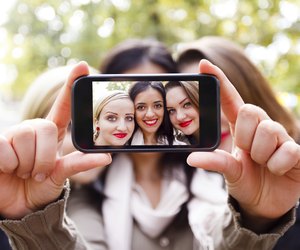 credit: Lighthaunter/iStock/Getty Images
Untagging Does Not Remove the Photo
Even when you remove your tag from a photo, the people with whom the photo was shared can still view it through their news feeds, and it might appear in search results. The only way to prevent people from seeing the photo is to ask the person who posted it to take it down. If the photo is abusive or violates the Facebook terms and conditions, you can report it by selecting "Report" instead of "Remove Tag" and answering additional questions to complete your report.