Purchase the Tracfone from a local retailer. Consult Tracfone.com for a list of retailers that are conveniently located for you.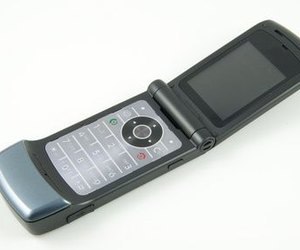 Purchase and Activate the Tracfone
Charge the Tracfone. After the Tracfone has charged, it must be activated. Follow the instructions on the Tracfone website to activate it with a local provider and receive your phone number. You will have to enter your Tracfone serial number to proceed with the activation process. It may take 24 hours for the activation process to be completed, but it will likely be much shorter.
Receive a PIN code that may be necessary to use when making calls. This PIN code is used to prevent fraudulent Tracfone use.
Purchase Airtime
Purchase minutes for your Tracfone account to provide you with airtime and also to keep your Tracfone account active. Minutes must be purchased to make and receive calls and text messages and to use your voice mail. Purchasing at least 60 minutes automatically extends your account for three months.
Use the Tracfone
Minutes are subtracted as you use them. Monitor how many minutes you have remaining and when your account will need to be renewed by checking the display on your Tracfone screen.
Calls made in your local area cost one minute of airtime per one minute of call time. Calls made outside of your area cost two minutes of airtime per one minute of call time. Partial minutes are rounded up to the next minute.
Set Up Voice Mail
Enter your Tracfone number into the Tracfone website to begin the voice mail activation process. Then you will be able to record an outgoing message and receive messages through your voice mail account. The process of recording an outgoing message and receiving messages uses your purchased minutes.