Cell phones offer an easy and convenient method of communication. Most cell phones offer basic phone capabilities as well as SMS, or Short Message Service, messaging features. SMS messages are one of the most popular cell phone features, with billions of these messages sent daily by cell phone users around the world. A cell phone stores all sent and received text messages until you delete them, and you can access your cell phone text messages by following a few simple steps.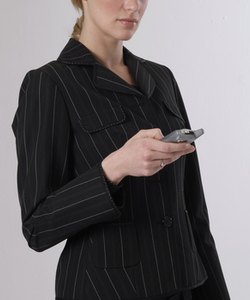 Step
Access the menu from the home screen on your cell phone.
Step
Click on the "Messages" or "SMS and MMS" folder. The exact name of this title may vary from one model of cell phone to the next.
Step
Scroll up and down the displayed list of sent and received text messages. From here you can choose to reply to text messages, store them in folders or delete them.