Cricket is a wireless phone company that focuses on affordable calling plans without long-term contracts. According to Leap Wireless International, Cricket serves nearly 4 million customers across the United States as of January 2009. Currently, Cricket only offers service in 30 states. View the coverage map under Resources to see if Cricket is offered in your area. Cricket currently offers two phone models: the Cricket A100 and the Cricket EZ. Activating a Cricket phone is easy and should take no longer than five to 10 minutes. The steps below refer to these Cricket phone models.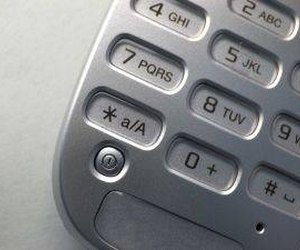 Step
Charge your Cricket phone overnight by attaching the phone charger to your phone and plugging it into a nearby wall socket. The phone must be charged before you can activate it.
Step
Call Cricket at (800) 274-2538 and choose the option for activating a new phone. You will have to use a different cell phone or a land line since your Cricket phone is not yet activated. Be prepared to give your Social Security number to the Cricket representative to activate your phone. If you prefer not to use a Social Security number, you may use your driver's license number instead.
Step
Write down the information the Cricket representative will give you. She will give you a Cricket mobile directory number (MDN), which is your new cell phone number. You will also receive a 10-digit Cricket mobile identification number (MIN) and a 5-digit CDMA system ID number.
Step
Turn on your new cell phone by pressing the red "Power" button. Type *228 into the keypad and press "Send." A recorded message will come on your Cricket phone and you will be prompted to the enter the three numbers you wrote down in Step 3.
Step
Complete the voice prompts and hang up the phone. Your Cricket phone is now activated and you can begin using it.