Holding on to an old cell phone can be beneficial for those who are in a bind and cannot afford to purchase a new phone. Whether your newer model was lost or damaged, you can access your online Verizon Wireless account and activate your old phone in less than 30 minutes. Once the activation process is complete, your existing phone number will be transferred to your old phone and you can begin texting and calling your friends and family members.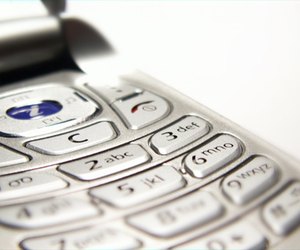 Step
Go to the official Verizon Wireless website and sign in to your "My Verizon" account. If you do not have an existing account, you can create a free online account by highlighting the "My Verizon" option and clicking "Register."
Step
Scroll to the "I Want To" section and click the "Activate a Device" button, which is located in the "Device" section. The "My Account" page will be displayed on the screen.
Step
Remove the battery from the back of your cell phone. Depending on your cell phone model, you will see an eight-digit Electronic Serial Number (ESN) or 14-digit Mobile Equipment Identifier (MEID) number listed on the phone. Enter the ESN or MEID number in the "New Device ID" box, and then click on the "Submit" button. Verizon Wireless will begin processing your request, which takes approximately 15 minutes.
Step
Dial *228 on your old Verizon phone, and select the activation option by pressing "1" on your cell phone. When activation is complete, you will receive a message stating that "Your phone has been programmed successfully." After you receive the message, your phone will shut down automatically to complete the activation process. When your cell phone turns on, you can begin making calls.