Cricket Wireless is a discount mobile service that offers regional wireless service in certain areas of the United States. Although it doesn't have the nationwide coverage or the more expensive phones that the larger mobile service providers have, many customers have found that the inexpensive service is worth it. If you already have a Cricket Wireless account and would like to add another phone line, the company makes it convenient by offering local service.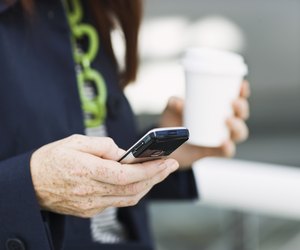 credit: Jupiterimages/Polka Dot/Getty Images
Step
Locate a convenient Cricket Wireless store in your area. Go into the store with a state-issued identification card.
Step
Explain to the Cricket Wireless representative that you want to add another phone to your existing plan. Pick out a phone in the store to use on your new phone line.
Step
Pay any fees associated with the new phone and the activation of the new line.