Your computer has a screen saver and so can your cable TV, especially if your home has Comcast digital cable. You can use this feature to protect your screen from the permanent indentations that can otherwise be "burnt" into it when your screen is paused too long.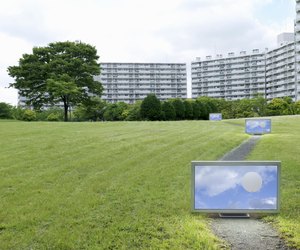 Step
Turn on your television. Click on the "Red Menu" button on the right side of your remote control.
Step
Look for the Menu bar at the bottom or top of you television screen, depending on how you have your cable bar set up. The Menu bar on your television should be defaulted to the "Menu" button (highlighted in yellow). Click on this button to be moved to the next screen.
Step
Click the "Setup" button.
Step
Click on the "Screen Saver Setup" button.
Step
Turn the screen saver "On" and choose how many minutes should pass before your screen saver is activated.